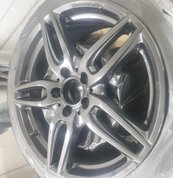 Alloy Wheel Repair

This is one of the most common repair types.
Scraping a kerb with a brand new alloy wheel doesn't have to be a worry.
We can repair and refinish alloy wheels to their manufacturers original state or if you fancy a change, can be painted in any custom paint or finish.